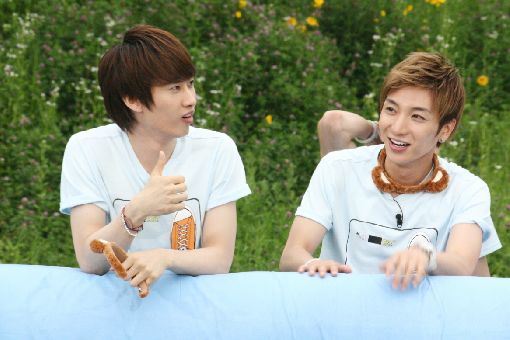 Super Junior Leeteuk & Eunhyuk had revealed some secrets of each other on the show MBC "Introduce Star's friend - Survival meeting" which was aired on July 4th.
Eunhyuk said "Leeteuk likes checking out girls so much" which Leeteuk took revenge by saying "Eunhyuk is a debtor" and thus making Eunhyuk confused.
When the MCs asked him "Is Eunhyuk really a debtor ?", Leeteuk said "Usually, Eunhyuk doesnt spend money on the other members. He only borrows money and doesnt pay back"
original article here, here
translated by evanesco@sj-world.net
may take out with full credits
Annabella